How can you stop people who knew you were trying to have kids before to stop infusing you with hope? With success stories? With random pregnancy miracle stories?
Because even though we've told some people that we've surrendered to life without kids, every now and then they still try to infuse us with hope by telling those kinds of stories. GAAAAAAAAAAAAAAAAHHHHH!!!
And I'm not even having PMS now, but I'm

REALLY TRULY

bothered with it. I talked about it with hubby and he shook his head in disbelief. Then we started talking about different responses that would just shut people up. What would that be?
To new people that we meet along the way, I thought of saying this, "My eggs are rotten, so the doctors say I can't have kids."
Hubby said, "Nah, just tell them that your hubby has no balls."

LOL LOL LOL!!!
Then he suggested saying, "Just tell them we don't want kids."
Yeah, next time I'll do that, but what about those people who knew we wanted kids so badly at one point in time? They're the ones that have trouble erasing the dream image of us with kids, even though we've buried that dream already and we've moved on. I find it

FRUSTRATING

that it's SO hard to make them understand that we

DO NOT

want to dig up the grave of our dream and live with an empty casket in our household.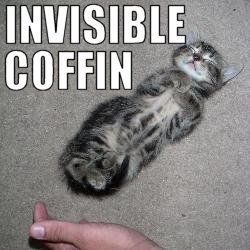 glitter-graphics.com
OK, enough ranting for today...
P.S. Just heard that a friend is pregnant again with her second child after several RPLs, so I'm

HAPPY

for her 'coz she's not that young anymore (41 y.o.), but on the other hand I feel frustrated 'coz this kind of story can be used

"against me"

- like if that happens for her at that age, then it can happen to me, too. Ugh.