When I shared our IF "conclusion" to people (that we've surrendered to life without kids), there was a few people who didn't say all the wrong things.
One person said, "I'm really happy for you that you have surrendered to God on this matter." This person is the mother of three and grandmother to six. Yeah. GO GRANDMA! My eyes got wet when I got her reply 'coz that was the last thing I expected from her. I was just SO touched!
Another person said, "I think it's really something that the both of you can surrender on this matter and I'm happy for you." This person had a hysterectomy at a young age and is now a mother of an adopted child.
And then there's one close friend who wrote this email the other day (a mother of one):



"It's very tricky to know what to say to people when they tell you about their dreams - such as when they're longing to find a spouse or longing to have a baby/children, because if you don't know them well enough, you don't know where they're standing in their journeys.




I mean, I know you and I know where you're standing in terms of your IF journey and I'll never think of saying hopeful things to you. So I'll never ever say to you in passing that I hope you can still have a child."
Ah...those voices are like oases in the IF desert...and for what it's worth, I really love getting a perspective from "the other side", from those people who're confused on what to say but they care enough to know what to say without hurting anyone. Because I'll admit it myself...before being thrown into IF, I would probably have said "the wrong things" myself to those people in my situation.
I think it's important to write these down so that I remember these oases in the IF desert and I remember to be thankful for them. :-D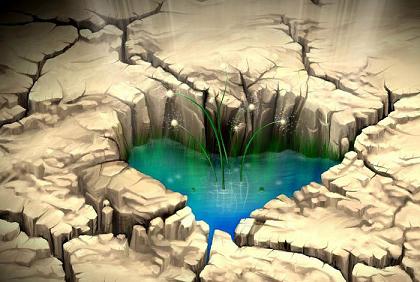 glitter-graphics.com