The other day somebody commented, "You two look happy."
I smiled and said, "Thank you."
Then she asked, "Are you having a baby? You look like you've gained weight lately."
I chuckled and said, "No, no, no baby. I look bigger also because I'm wearing my back warmer." (lifting up my jacket to show it)
FYI: It's true that I've gained some weight ever since I started working 2 years ago.
Then she said again, "But I meant what I said. You two DO look happy."
We just smiled and said nothing in return and the topic quickly changed.
Mind you, I have nothing against her because I know that she isn't being nosy. She genuinely would love to see our child. At one point in time in the beginning of our TTC journey she had said in a very excited tone of voice that she would even knit something for our child. And no, the person isn't my MIL. She knows better not to ask such a thing from us. However, she's not that close, either, so we're not divulging more details.
I must admit it felt a bit

ironic

when we had just finished the conversation. Ironic because it crossed her mind that the thing that made us look happy was probably related to pregnancy. What I decided to do, though, after the short conversation was to bask in her words on our happiness as a couple instead on dwelling too much on the irony. :-)
Life isn't perfect and each of us has our own scars and problems to deal with, but we just have to make the best of it.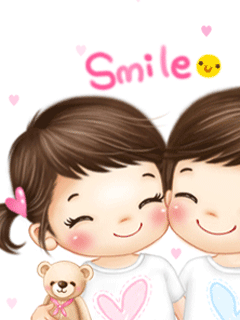 glitter-graphics.com