In my struggle with infertility, I think I have managed to separate two entities inside me: the "boo-hoo-pity-me" entity and the "it's-not-the-end-of-the-world" entity. In order to function well during tough times, the second entity must be stronger than the first one. The second entity must be able to comfort the first entity and be able to somehow "brainwash" (or "heartwash") the first entity so that I may enjoy life despite IF.
In browsing through infertility blogs, I recognize many expressed sentiments and by reading some of them, I feel

oh, SO SANE

. However, I also have this fear that the bitterness may take the best of me. I've experienced how bitterness can take away every good thing I have in my life when facing IF and I DO NOT want that to happen.
I can only pray to God that He will help me get rid of all the bitterness whenever it strikes my way, especially when I'm feeling too weak to battle it all out by myself (read: when the first entity is overwhelming me and kicking the second entity's ass with its desperation and frustration, making the second entity battered, bruised, bewildered).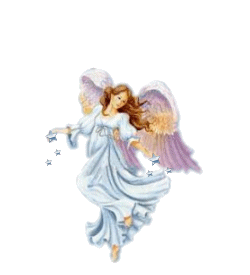 There are times when I feel that God isn't there for me, but I always remember these:
1. "When you can't see God's hand, trust His heart." That's what a friend told me years ago and I've always remembered that.

2. Faith is the substance of things hoped for, the evidence of things not seen.
Just because I can't "see" God's hand doesn't mean that He's not there. Just because I can't "see" God at work doesn't mean that He's not weaving His best plan for me - no matter how hard it is for me to believe, still I hope He will sustain my belief.

3. No temptation has overtaken you but such as is common to man, and God is faithful, who will not allow you to be tempted beyond what you are able, but with the temptation will provide the way of escape also, so that you will be able to endure it. (1 Corinthians 10:1-13).
At the end of every rough day, this is my prayer: