This is the long overdue post that I was planning to write, but I've been so busy lately and I've been under the weather that I just haven't had the strength to focus on it. Viruses have been spreading in this village and three coworkers have been getting sick one at a time, which meant that the rest of us were working full steam. Working full steam is OK when you're 100% healthy, but when you have some health problems yourself, it can be really challenging, but I've survived so far. Phew!
Anyway, first of all I want to say THANK YOUUUUUUUUUUUUU for Wolfers who's shared this award with me. :-D
*

A Sunshine Award is given to bloggers whose posts brighten your day. The rules are:

1. Include the Sunshine Award icon in your post.
2. Link to the person who nominated you.
3. Answer 10 questions about yourself.
4. Nominate 10 bloggers to receive the award.
5. Link your nominees and let them know they've been nominated.
OK, now let me answer Wolfers' questions he he...
1. Chocolate or Vanilla?
Chocolate, but I love the combination of both, as well. :-D

2. What is one thing you would rid of, from the world?
Greed.

3. What is in your bucket list for the next year?
Ummm...going back to Indo, going on a winter holiday vacation, and meeting some ladies from the Gateway Women community (it doesn't have to be next year, though, but I do plan to meet them somewhere - either in the UK or wherever).

4. Where do you feel the most comfortable (outside of your home)?
When I'm surrounded by nature and nobody else is with me...sometimes it means in our own back yard ha ha...

5. Movies, originated from books (i.e. The Help), or books, originated from movies (i.e. Cowboys and Aliens)?
I think I prefer movies originated from books. For fantasy or sci-fi especially, I like watching the movies compared to reading the books.

6. If you could live anywhere (no limits), where would that be?
I enjoy living here to be honest and for the moment I can't think of anywhere else I'd like to live.

7. If you win the lottery ($64 millions), what would be the three first items you would acquire, (or get done)?
Pay off our debts (like our house loan), send plane tickets for my Indo family to come and visit ASAP hi hi...and tithe 10%. The fourth one will be to find out ways to invest a big chunk of the money and the fifth is to travellllllll to Japan without worrying about the cost (I have several friends living in 3 different places there that I'd like to visit)!!!! :-D

8. What is one of your rants, that put you on the soapbox?
Hmmm...this is tough...if I've thought about it, I've ranted a few times in FB as well as in my other blog about how nosy Indo people are and that each of us should think first before we speak. In Indo it's common to hear people say "When are you gonna get married? When are you gonna have a child? When are you gonna give your firstborn a sibling? You've got two boys (or girls), don't you want another one of a different gender? Oh, you've gained weight!" Major doh!!!

9. If you had one chance to a time machine that can only go ten years ago (2003), what would you do?
Probably I just wanna take a look at myself and my family...especially my dad 'coz he's no longer with us. :-D I'll probably be surprised at how young he looked! :-D

10. Done any jokes lately? Spill!
Not really, but my tongue slipped the other day when I was trying to tell someone how much he had to pay for his grocery. I tried again and failed again and he was laughing so much...he probably thought it was so funny HI HI HI HI HI...and his facial expression and laughter were so contagious that I couldn't help laughing along (he was still laughing while walking away from me) HA HA HA HA HA HA HA...



*

Of course, it's all optional. The main rule is no guilt! We all have some intense things going on, so I'll understand if you don't have time right now, or if you pick just a few favorite questions to answer. If you do participate, please post a comment that links to your answers and nominees, so that others can go check them out.
OK, it's not that I don't want to share my award with anyone, but those people have been awarded by Wolfers he he he he...so I'm not gonna do it because if I do so, then they have to answer more questions HA HA HA HA HA HA...
Anyway, let me continue the "bristling inside" topic. You see, the other day my close friend who's entering her third trimester wrote a question in FB about corporal punishment and how other parents thought about that. Many people chimed in to discuss the matter and I was bristling inside. This was what I probably looked like if I had been a cat:
Anyway, I jolted when I realized what I felt and I dug deep to find the reason. The reason was that her post took me back to the past, when we started TTC (or even a little bit before then - I was notorious for planning way ahead of time), when I asked my blogger friends who were parents on the tough aspects of parenting because I thought I could get more glimpses of what parenting was like from them - to help me prepare myself mentally for the time when I'd become a mother. I was bristling inside because I was reminded of how naive I was back then. I felt silly for having asked such things even before I could get pregnant. I felt silly for believing that pregnancy could happen so soon (or so easily). I was also reminded of my losses again - that as much as I wanted to participate in the conversation, I can't do it because we don't have children and we won't have any.
But you know what? What's done is done and I'm gonna embrace the naive me today and tell her that it's okay. That I'm okay. That being naive is normal and that I couldn't have known any better because I couldn't have predicted the future. That my losses have enabled me to meet so many wonderful ladies out there that I wouldn't have met otherwise and that they've inspired me and touched my life in so many ways. That my losses have enabled me to learn to love myself in ways that I couldn't have possibly done otherwise. So, despite all the losses I've experienced, I've also gained so much more...and for that, I'm thankful. :-)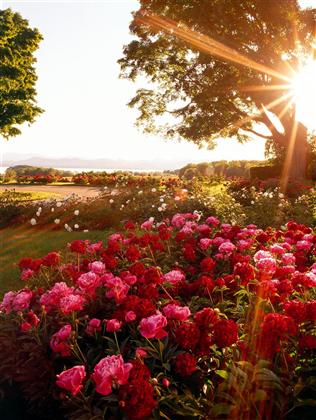 glitter-graphics.com