I've been thinking about memories for the past few days. The memories that we have with those who've left us. Those sweet memories that we can hold on to when we miss someone we love that has passed away. Like my dad, for example. Every now and then I remember something that he did...the quirky things that he did...what he said...how much he loved singing (even when he didn't know the lyrics - he'd made up the lyrics himself)...and I cried. Whenever I miss him, I've been very comforted by the fact that I have those sweet memories to hold on to. And I can always share those memories with my brother and mother and those people who knew him and they can even tell me some of the memories that I may even forget or don't know about him. Those memories that create the tapestry of dad's life.
But when I miss the non existent children in my life? I have nothing to hold on to. Maybe that's one reason why I feel the pangs every now and then. The pangs** may not be pure jealousy (we don't want their children, but our own), but the fact that there are no real memories to hold on to. And on top of that, there's no chance to talk about those memories with other people, either. If someone shares stories of their dads, I can always tell them my own memories of my dad. If they tell stories of their children, all I can share is the stories that my mom has told me about me and my brother when we were young.
**
Some pangs may be jealousy, but I think the pangs that make me feel hollow inside are different. Like the kind that I felt the other day.
The other day I had a funny experience that was actually the inspiration of this post. This is what I wrote in my draft folder a few days ago: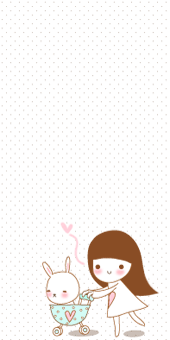 glitter-graphics.com
"Close friend (the new mother) has posted more photos of herself and the new baby again and I did feel some pangs...She was walking out with baby and husband, enjoying the sun, looking so happy and beautiful.
And I couldn't help thinking about the alternate universe again (self-defense much?). In my alternate universe, I'm walking around with a stroller with my baby and my stroller is filled with bright patches of colours with small cute cat photos in each patch ha ha ha ha ha ha ha...And it's the kind of flexible stroller where I can just easily switch the colour and design according to my mood.
Boy, it's SO MUCH FUN trying to think of myself in an alternate universe (my childlike self is loving it). Oh, and let's not forget that in my alternate universe, I have a very loving cat and my husband has plenty of hair (not because I mind, but because I know he'd love to have more hair on his head)

HE HE HE HE HE HE HE HE HE HEHHHH...
Where would our cat be? Sitting on top of the cover of the stroller perhaps. Hey, I can do anything I want. It's my story LOL!!!"
The text ended there, though I'd like to add some other things that crossed my mind that day:
"For the life of me, though, I couldn't even figure out the look on our child's face. I tried to peep into the stroller but the baby's face was blurry. Probably because it's always been a mystery. Will the child look more Finnish or Asian? I don't know and obviously I still can't decide yet.
But then my wild imagination took over again and guess what happened? We took off, flying with the baby stroller...like Mary Poppins with her umbrella ha ha ha ha ha ha ha..."

Ahem. Yeah, so that's the extent of it. I'll tell you one thing, though...thinking about this cartoon version of our alternate universe took my mind off my close friend's baby and parenthood. So much so that I was even surprised at its effect. Maybe next time I should do this trick again he he he he he...After all, the imaginary world is always much more interesting. :-D Maybe in the real world, if I could ever have a baby, I'd be cranky and the baby would be a difficult one, but in my imaginary world, I can fly away to the sky with my baby, husband, and the stroller. Nothing can beat that, not even reality! :-D :-D :-D
P.S. This is how I looked like after having fun creating my imaginary world: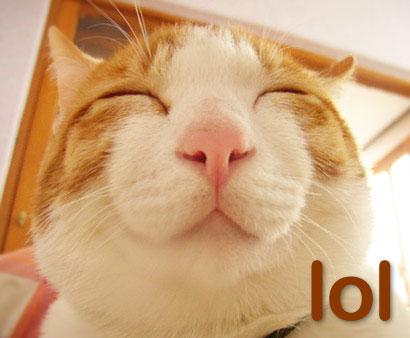 glitter-graphics.com